Exhibitions and Publications
2017 AI-AP - American Illustration - American Photography LAP - Latin American Photography 6

Selected online gallery and showcase of Latin American Photography 2017
https://www.ai-ap.com/archive/LAF/#


2016 AI-AP - American Illustration - American Photography LAP - Latin American Photography 5



Selected online gallery and showcase of Latin American Photography 2016
https://www.ai-ap.com/archive/LAF/#


2014 "From the sea to the mountain"
Exhibition in The Medellin Public Library Network.

From the Sea to the Mountain, is based in the idea of two worlds that build my identity as Colombian, son of antioquian, from the colombian center Andes Mountains with a caribbean woman from the Atlantic Colombian Coast, so in vacations I would spend it in the mountains while my normal life I would spend it by the sea. Im a mixture of two completely different cultures and even ways to speak spanish, very strong cultures each one, and each one gave me landscapes to explore and different kind of education and sensitivity about the world.


The Exhibition is conformed by 10 prints of 35mm film scanned at 2300 dpi that were exhibited in the Medellin Public Library Network during October 2014 - May 2015.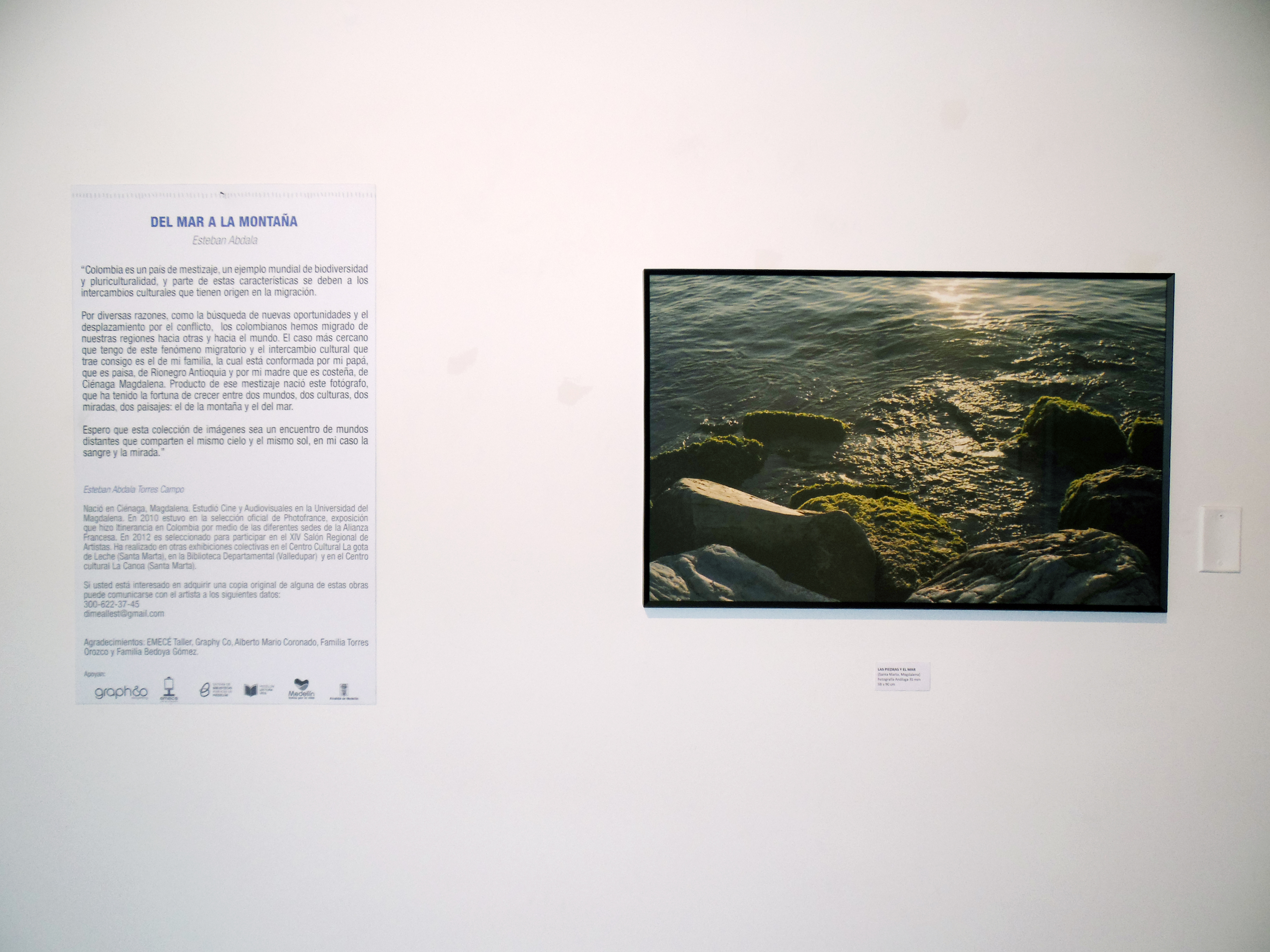 2014 Group Exhibition "Notas de Luz"

Realizada en Agosto de 2014 en El Museo Bolivariano de Arte Contemporáneo, Quinta de San Pedro Alejandrino en Santa Marta fue una exposición que recoge la visión de cuatro fotógrafos sobre el retrato.






Publications and Interviews

2017 - AI-AP American Ilustration - American Photography Magazine
- Dispatches from Latin America
Interview over my work and the photographs slected by the magazine that year.
https://www.ai-ap.com/publications/article/22332/spotlight-esteban-torres-on-tour-in-colombia-and.html

2017 - Genio Tropical - Cultural Blog from the Colombian Caribbean coast
Interview over my photography work in the last few years and my transition to NYC from Colombia.
https://geniotropical.com/2017/11/07/busco-personajes-y-gestos-que-transmitan-la-profundidad-del-ser-humano/

2014 - Entrevista y trabajo para la revista de moda y retrato femenino alemana C-Heads en el 2013 y en el 2014. Entrevista en la revista Alemana ART.

http://www.c-heads.com/2014/08/07/women-in-nature-1-maria-by-esteban-abdala-torres-for-c-heads-nsfw/

http://www.c-heads.com/2014/08/20/women-in-nature-2-valeria-by-esteban-abdala-torres-for-c-heads-nsfw/